OUR VISION
Our Vision is to revolutionize the digital world by providing cutting-edge OPS mini PC solutions that empower businesses and individuals to achieve their fullest potential. We aspire to be the industry leader in innovation, quality, and customer satisfaction.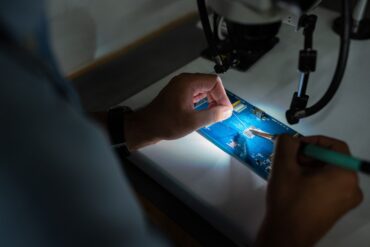 OUR VALUES
"At Zhongke Wisdom, our core values guide everything we do. We are committed to:
Innovation: We continuously push the boundaries of technology to deliver state-of-the-art OPS mini PCs that meet the evolving needs of our customers.
Quality: We take pride in manufacturing reliable and durable products, backed by rigorous quality control processes to ensure customer satisfaction.
Customer-Centricity: Our customers are at the heart of our business. We listen, understand, and prioritize their needs, offering personalized solutions and exceptional support.
Sustainability: We are dedicated to eco-friendly practices, minimizing our environmental footprint and contributing to a sustainable future.
Teamwork: We foster a culture of collaboration, respect, and empowerment among our employees, partners, and stakeholders to achieve mutual success."
OUR MISSION
Our Mission is to provide industry-leading OPS mini PC solutions that enable seamless integration and elevate performance across diverse applications. We are committed to:
Innovation: Continually researching and developing new technologies to stay at the forefront of the OPS mini PC industry.
Product Excellence: Manufacturing high-quality, reliable, and versatile OPS mini PCs tailored to the specific needs of our customers.
Customer Satisfaction: Ensuring customer delight through responsive support, timely delivery, and adaptable solutions.
Sustainable Growth: Expanding our global presence while maintaining our commitment to environmental sustainability.
Partnership: Collaborating with our valued partners to create mutually beneficial relationships that drive success for all.

24/7 availality
We are here for you 24/7. Our dedicated team is always ready to assist you, ensuring that your needs are met promptly and efficiently.